It's time for another restaurant (sort of) review! Presenting, Yoshi's Ice cream. One of the very few (afaik) cold stone ice cream establishments around Manila. (So far, I only know of two branches: Robinson's Galleria and SM the Block. )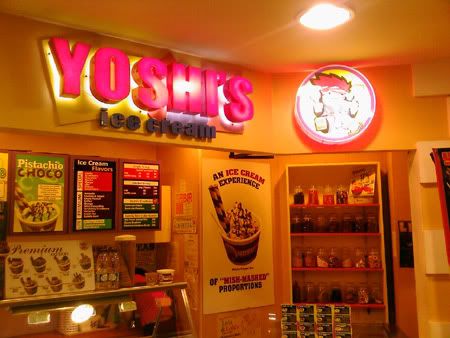 What is cold stone ice cream you ask? Well, its basically ice cream and a bunch of other toppings - mished-mashed, chopped and smooshed on a cold (stone) plate. It's different from a , let's say, sundae or banana split where the additional toppings is just... well... on top. It's not like a blended drink either, where ice cream basically melts and turns more like a shake.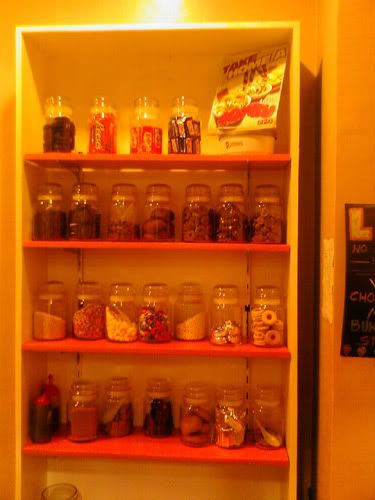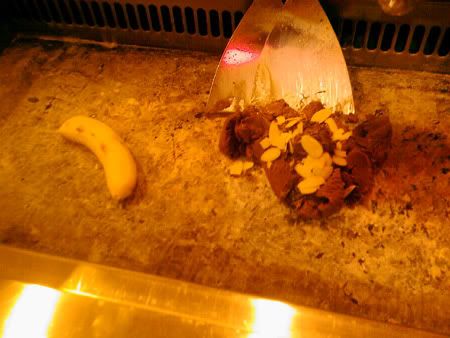 As expected from a specialty establishment, it is quite pricey for ice cream. It is however cheaper than Cold Rock (another store of its kind), and the serving is relatively larger as well. Their premium items (my favorite being KitKat Kraze) is 3 scoops of ice cream with around 5 pre-selected toppings is P150. They have cheaper items as well.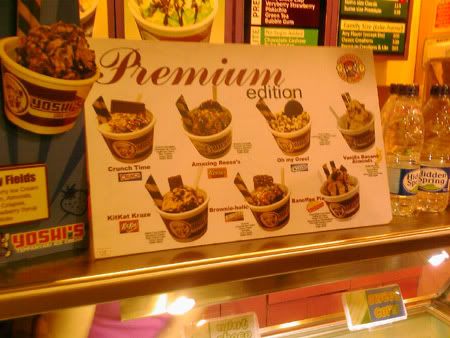 So, if you are craving for something a little different than your usual ice cream in a cone, give Yoshi's a try. :)